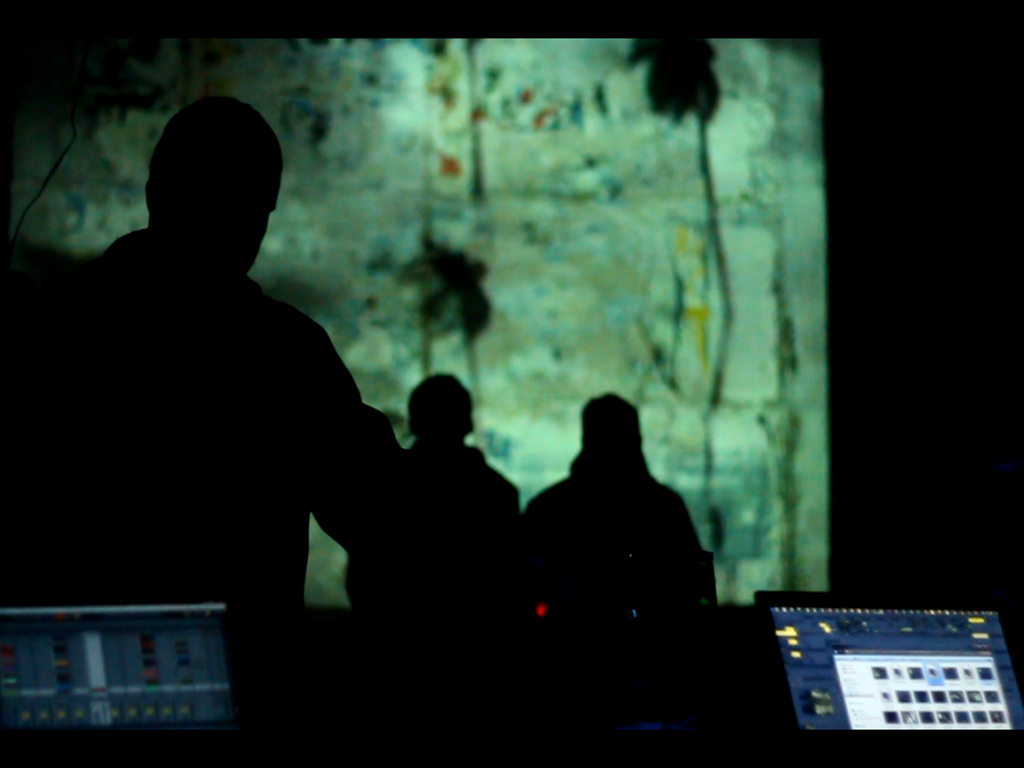 Some pic­tures from the Si­gnal Strike cine live noise gig at Yfa­net.
The main ideas of this gig was to com­bine vi­deo lives and ex­pe­ri­men­tal noise mu­sic, ba­sed on in­ter­ac­ti­vi­ty and im­pro­vi­sa­tion. A ra­dio trans­mit­ter broad­cas­ted the gig on an emp­ty fre­quen­cy, used tem­po­ra­ry du­ring the event. Like this, the sound was am­pli­fied by all the spea­kers, ra­dios car, hi­fi sys­tems and ghet­to blas­ters people brought with. This has pro­duce a spa­cia­li­zed and com­po­sed (va­rious) sounds eve­ryw­here in the buil­ding where it took place.
We would like to thank all people for wel­co­ming us, hel­ped to pre­pare and or­ga­nize, par­ti­ci­pa­ted by ma­ny things, played and ex­pe­ri­men­ted vi­deo and sound all to­ge­ther! All those contri­bu­tions made it pos­sible and great!